Welcome
The mission of the U.S. Tai Chi Academy (USTCA) is to provide affordable instruction and certification in the martial art of Taijiquan (Tai Chi Chuan) in an environment devoid of any Eastern mysticism, new age philosophy or symbolism. The USTCA is a leader in providing instruction in an environment encouraging individual strength and ability. If you've ever wanted to study martial arts but have hesitated because of performance or social anxiety then USTCA is the school for you.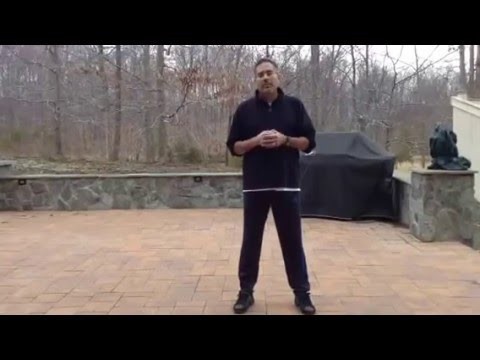 Taijiquan Instructor Program
The Taijiquan Instructor Program (TIP) consists of a comprehensive curriculum that leads to a black sash after much study and dedication. TIP includes studies in three Taijiquan forms, a Taijiquan two-man fighting form, Push Hands, Chin Na, and self defense techniques. Group and private lessons are available.
The Taijiquan Form Program (TFP) is designed for students who want to learn Tai Chi for health and exercise benefits. Certification in the following three Tai Chi forms are available: Ten Posture From, Cheng Man-Ch'ing Form, and the Yang Style Long Form. Group and private lessons are available.
The next session of classes begins March 5 , 2020 thru April 21, 2020, at the Workhouse Arts Center. The beginners class meets at 7 pm and the advanced class at 8 pm.